Donate
If you'd like to make a monetary donation please visit click on the "Donate" button or you can mail a check directly to Liberty House.
Donations can also be mailed to:
Liberty House, Inc.
75 W. Baker Street
Manchester, NH 03103
Host an Event
We have many generous organizations that host events for Liberty House such as a 5k and 10K Race; motorcycle runs; golf tournaments; food and clothing drives, etc. If you have plans to host such an event we are always glad to
Volunteer
Food and Clothing Support
Our donors enable us to provide for both our residents and other community veterans. We see approximately 150 to 200 Veterans monthly for support. We are ALWAYS looking for volunteers to help sort and organize our food and clothing supplies.
Special Projects
From time to time, we have special projects at Liberty House that need a special touch! From light construction/renovation to IT upgrades, we rely on our great volunteers' help.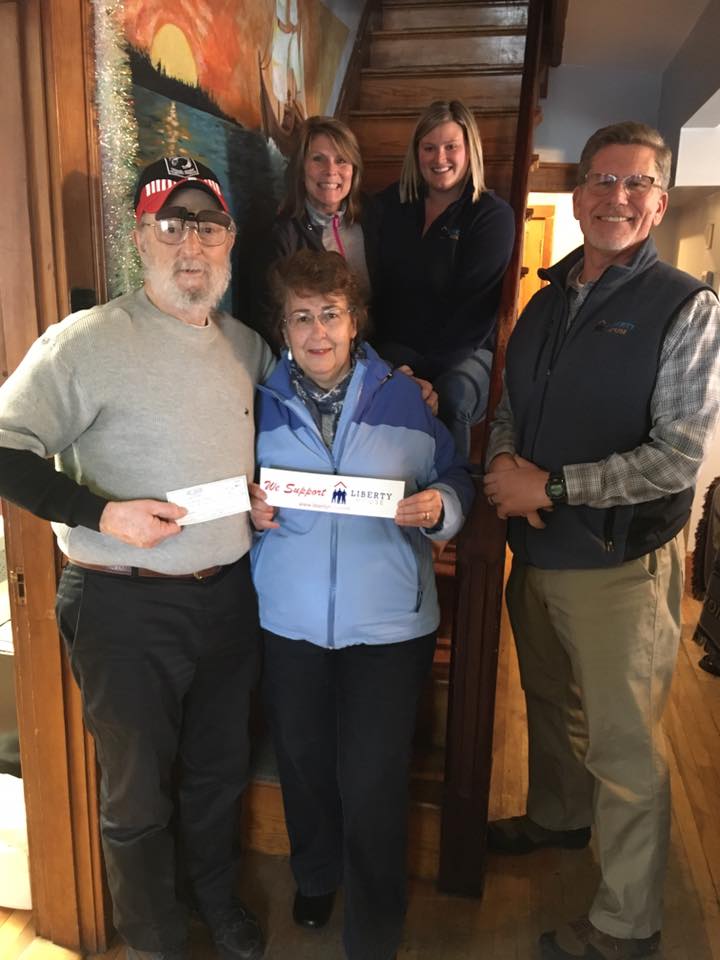 Needs Wishlist
Food
We can always use our staples:
Canned Meats (i.e., tuna, chicken, etc.)
Peanut Butter and Jelly
Canned Pastas
Soup
Clothing
Our clothing needs are seasonal, which are:
Warm Weather                   
Shorts and Pants                 .
Short Sleeve Shirts
Sweatpants
Underwear
Light Coats or Hoodies
Sneakers
Cold Weather
Pants
Long Sleeve Shirts
Sweatpants
Underwear
Winter Coats
Winter Boots
Camping Gear
Tents
Sleeping Bags
Backpacks
Tarps
Gifts Cards
Gifts cards are especially helpful ($10, $15, $20, $25 amounts work well)
Market Basket
Hannaford
WalMart
Gas Cards
Manchester Transit Authority Bus Passes